After Floods Swept Through Louisiana, Sport Clips Team Members Band Together
Denham Springs, Louisiana, with about 10,000 residents, is the biggest city in fast-growing Livingston Parish, where over the past couple decades, people moved in droves to take advantage of the top-10 school district and short commute into the capital city. Now the streets in once-tidy subdivisions, not only in Denham proper but in neighborhoods surrounding the city, are lined with couches, broken down refrigerators and mounds of soggy sheetrock.
An estimated 90 percent of structures were inundated after torrential rainfall and a swollen Amite River sent floodwaters coursing through Denham Springs this past August—one of the hardest hit municipalities in the devastated Baton Rouge. The water poured into City Hall, crippling public services, ravaging neighborhoods and shutting down stores.
A flood this bad is supposed to happen only once every thousand years.
"Rain fell for days. It hit everywhere," Denham Springs Mayor Gerard Landry said in a press release. "No part of the city went completely untouched."
Jeremy Aydell remembers the night the flood hit. As warnings of heavy rain filled newspaper headlines and TV stations, Aydell was texting back and forth with his employees. Aydell is the owner of a Sport Clips franchise in Denham Springs, and his staff was discussing whether they'd be able to go into work the next day. They collectively decided to assess the situation in the morning—not knowing just how bad things were about to get.
Early that morning, around 3:00 a.m., Aydell got a text from one of his employees. It was accompanied by a photo, which showed a bedroom floor covered in two inches of rain water. Within two hours, that same employee texted again—the water was still rising, this time, by as much as five feet. She was stuck in her own home, and required a rescue team to come save her by boat. Her house was completely flooded, and she had nowhere to go.
"That was a wakeup call. Things were about to get even worse," Aydell said.
That morning, as the sun rose, Aydell texted every single one of his employees to make sure they were safe. Eleven of them said their homes were submerged.
"They didn't get their furniture up. They didn't pack it up. People stayed, out of a false sense of security, and when the water came up and they realized how bad it was, they could only grab a few things as they left," Aydell said. "It was heartbreaking to see. I've been in Denham Springs all my life—it was hard watching my community suffer."
Aydell's Sport Clips location had water damage of its own. His first of nine salons, Aydell considers his Denham Springs store his baby—a personal reminder of the first time he took a risk and ventured out on his own as an entrepreneur. He had to shut his store down for 12 days as crews came in to fix the place up.
"My first thought was that I can't allow my employees—who were already reeling from the flood—to go nearly two weeks without money. They need to pay their bills. They needed money to restore their homes and get their lives back in order. They needed money to fix their water-logged cars," Aydell said. "I made it my priority to make sure my employees had the support they needed as we started the process of rebuilding."
After the water subsided, Aydell opened his location for business once again. That first day, they invited the entire community to stop by. All of his staff members—even the ones who were left temporarily homeless—came in that day to give free haircuts to anyone who walked into their doors. A local restaurant was on site that day, too, giving out bowls of homemade jambalaya.
"We gave 99 haircuts that day. It was uplifting to see the whole team—the people who had been so affected by this flood—come back into work. They all told me how much that meant to them that day—it gave them back a sense of regularity when nothing else made sense," Aydell said. "We gave the community a place to come together that day. They sat around in our salon and just talked. They cried as they shared their stories of loss. They said that coming into Sport Clips was the most normal thing they had done since the flood, and it was nice to have that kind of comfort."
Late one night, after the town continued its long and tedious process of recovery, Aydell got an email from Joe Klimek, an area developer for Sport Clips in Texas. He followed along as the news broadcasted the disaster that was happening just East of him, and he wanted to check in with Aydell to see how his team was doing. After hearing that nearly a dozen of Aydell's employees were left with severely damaged homes, Klimek launched a GoFundMe campaign, calling on the entire Sport Clips system to personally chip in. Within one week, they raised more than $18,000.
In addition to the GoFundMe campaign, Team Members who were affected by the floods applied for financial assistance through the Sport Clips Wayne McGlone Memorial Relief Fund. This unique program, which provides financial assistance when tragedy strikes, is available exclusively to Sport Clips employees and franchisees, and has provided more than $735,000 in relief payments since it began in 2012.
Aydell had the chance to personally deliver checks to each of his employees, and he says he'll never forget the look on their faces—it gave them a reason to smile again during an incredibly difficult time.
"That took a big burden off of our shoulders. I wanted to help them out as much as I could. But I'm just one person—I felt helpless. Having the help of Klimek and Sport Clips made it possible to give every single one of my Team Members assistance," Aydell. "I realize that this is just one small step forward to helping them recover, but seeing that little bit of hope when everything else was taken from them was a great thing."
Today, more than three months since the flood hit, a lot of progress has been made in rebuilding Denham Springs—but even still, there's a lot of work that remains. Aydell believes it was the power of the Sport Clips network that really helped him and his team get through this tough time—and it'll keep pushing them forward in the months ahead, too. From his own employees who came out to give back to the community despite their own adversity, to Sport Clips stores throughout the country donating to his team without ever having personally met him, Aydell says that, in a way, the brand became a lifeline for the town of Denham Springs—and for himself. And that, he says, is simply the Sport Clips way.
"Being a part of Sport Clips, you realize the power of the network—the family—that you've joined. We're fortunate in that the other stores, the other team leaders and the other employees are always on our side. People from Sport Clips salons that are across the country helped us out," Aydell said. "That's just the culture that we have at Sport Clips. It's about doing your best. And it's about treating others the way you want to be treated."
From Refugee to CEO: How Dzana Homan's Fearless Drive Helped Her Overcome Challenging Odds
For a short time, Dzana Homan, the CEO of School of Rock, referred to her hometown of Sarajevo, Yugoslavia (now Bosnia) as a utopia. It was a place where education was free, and people were fueled by the belief that anything is possible. Her father was a journalist, and her mother was a psychiatrist. Both of them had big dreams for their family. Homan was encouraged to study physics and piano, and she eventually received a bachelor's degree in both from a small college in Ljubljana.
Then, with a promising future on the horizon, Homan's life took a detour. After graduating college, she returned home to Sarajevo to convince her parents to leave. There were signs that war was coming, and she hoped her family would leave the city before tensions escalated. But Homan's timing was off—war broke out, and the city fell under siege. The economy was in shambles, and residents were held hostage in their own homes by relentless shelling and the threat of snipers. Homan would be stuck in Sarajevo for four-and-a-half years.
It was during this time that she first discovered her love for teaching children.
"It was a bleak existence then. I was young and so eager to make some kind of difference—to encourage some kind of positivity. I decided to volunteer at the local hospital, and I ended up working mostly around kids. Teaching kids was always something that felt natural to me. Kids make me feel comfortable in my own skin, and I feel very optimistic around them," Homan said. "I think that really helped to keep my spirits high during that time."
By 1995, Homan had the chance to move to the United States as a refugee. With only $1,200 in her pocket, she set out for Los Angeles. She worked odd jobs just to make ends meet—from babysitting to playing music in a bar. Within six months, she talked her way into a graduate program at New Mexico State University-Las Cruces. She cold-called nearly every university she could find that offered a program similar to the physics she studied back home. She made headway when a professor picked up his phone instead of his assistant. He accepted Homan in the middle of the year, giving her teaching and research assistantships at the same time to help her pay for classes. With a little bit of luck and a lot of hustle, Homan had gotten her first big break in the U.S.
"I believe that it was the experience I went through back in Sarajevo that gave me insight into what we're truly capable of when things get really bad—how heroic we're capable of being, and how far we can stretch ourselves," Homan said. "You get to a point in your life where it feels like no job is too hard. As long as you're rooted in the right values and celebrate the right things, nothing can take that dream away from you."
After graduating, she started working on research projects in deep space communications—a collaboration between New Mexico State, Los Alamos and the Jet Propulsion Laboratory, NASA's research and development center. It was there that she ran into another roadblock—as a native of a communist country, she didn't have the level of clearance needed to complete any of the jobs she was tasked with. It would take nearly six months to get the authorization she needed. Unwilling to sit idly by, she returned to Los Angeles to once again work odd jobs.
"I had to start over so many times, and at some point, you feel like you've run out of opportunities for new beginnings," Homan said. "My mother recommended I spend my time volunteering with kids, remembering that that's what got me through tough times once before. So, I literally walked into this business called FutureKids—a company dedicated to teaching technology literacy to young children. They had an opening for a robotics teacher. And just like that, I started."
Within two months, she became the director of the FutureKids center, then a partner. Within four years, she helped to grow the organization from one zip code to spanning from Santa Barbara to San Diego. She became CEO by the time she was 35—seven years after coming to the United States. Eventually, she was recruited to Huntington Learning Centers as CEO, and recruited again to Goddard Preschool Systems. It was during this time that she had her first encounter with School of Rock.
"I was attending a kids' recital for a friend of mine at a major L.A. rock-and-roll venue called The Knitting Factory, and I couldn't believe what I saw," Homan said. "This boy had been attending School of Rock's program only eight weeks, and he was completely owning the stage. I remember feeling this sense of exhilaration coming from those young kids. It was one of those moments when I knew I was in the presence of something truly incredibly. I thought to myself, 'One day, I want to run that company.'"
That opportunity came seven years later—in 2014, Homan was named School of Rock's CEO. This new role wasn't just a testament to her love for teaching children—it also solidified her belief in a system that had given her so much during some of her toughest years: franchising.
"I love the notion of franchising. It gave me the chance to be a part of something meaningful, and I found that very liberating," Homan said. "I came to the U.S. as a refugee. I didn't know English, and I didn't have a network or support system to fall back on. Franchising opened the door for me to be a part of more and greater things. At a time when I felt like so many things were out of my control, franchising allowed me to determine my destiny."
Today, under Homan's watch, School of Rock has grown to more than 191 units throughout the world. She's motivated thousands of young, aspiring musicians to excel and be more confident in life. She's also helped School of Rock emerge as a powerful entertainment company. Most recently, the company has collaborated with Andrew Lloyd Webber for the "School of Rock Musical" on Broadway. The company's students even play major festivals like South by Southwest and throughout some of the best rock-and-roll venues in the country.
"Education is home for me. I once was working minimum wage jobs, wondering how I could get ahead here in the U.S. Education was always the answer to success," Homan said. "No matter where I am in life 10 or 20 years from now, this will always be my cause."
Perhaps one of the biggest lessons that Homan has learned over the years is that nothing worth celebrating in life comes easy. There will always be obstacles; there will always be naysayers; and there will always be people trying to hold you back. What truly matters is how you choose to respond to those challenges—and that, Homan says, is what will ultimately define who you are.
"As young people, as entrepreneurs, as men and as women, we have to understand that if you own your decision and your beliefs no matter what, people will get out of your way and the seas will start to part," Homan said. "We have to be able to dare. And we also have to be able to fail. We have to be comfortable with the reality of messing up. Sometimes you'll have incredible wins. Other days it's nothing more than the daily grind. But you have to keep showing up every day and be willing to run that extra mile. When you keep pushing for what you believe in, good things will undoubtedly happen."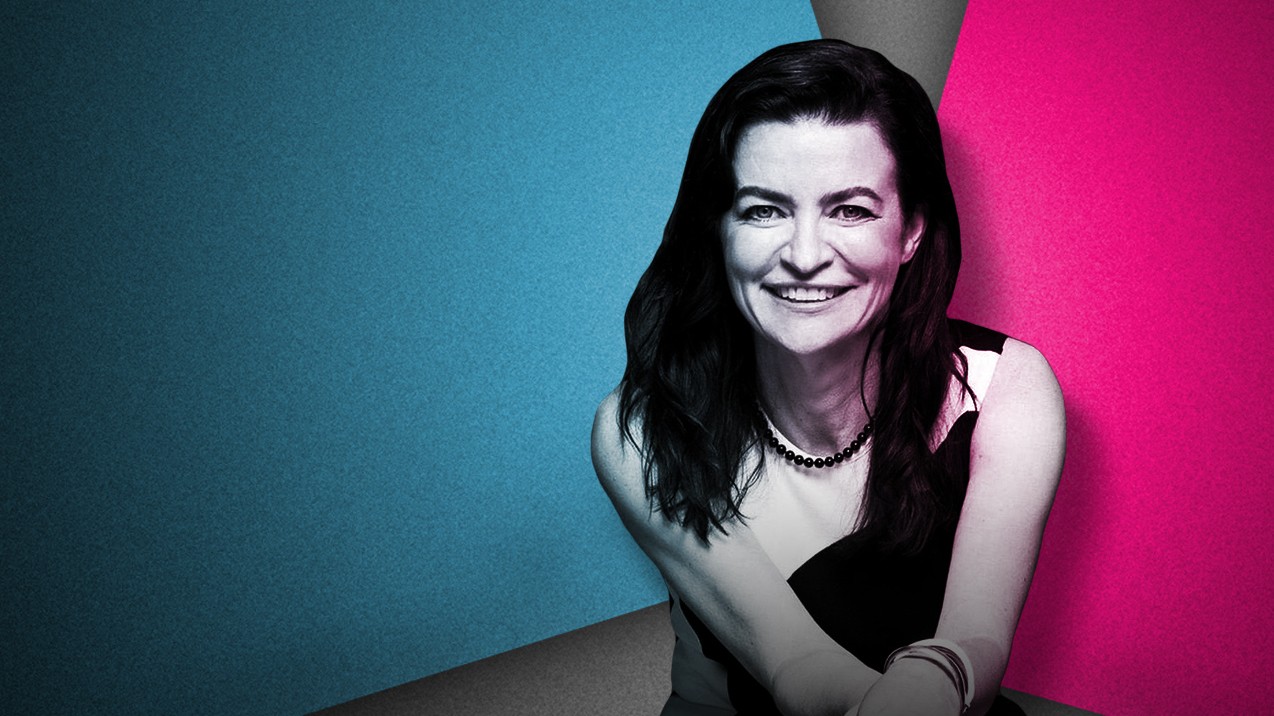 How Wan Kim is Changing the Way the World Thinks About Smoothies
When Wan Kim opened the first Smoothie King franchise in Seoul, South Korea in 2003, he had his work cut out for him. At that time, most South Koreans had never even heard the word "smoothie" before. This meant that Kim had to grow a brand and a concept in a country that was not familiar with either.
But Kim was committed to Smoothie King. He had purchased the rights to build 50 stores in South Korea over the next five years. He quickly realized that if he was going to succeed, he would have to single-handedly create the smoothie market in South Korea from scratch.
"It wasn't easy at first—people in South Korea saw that we were the 'King' of smoothies, but they still didn't understand what a smoothie was. So I dedicated myself to educating people. I truly believe that people are always striving to be their best — to always be healthier. I knew that when people realized Smoothie King's mission to inspire a healthy and active lifestyle, they'd eagerly embrace it. So as often as I could, I shared that story with others," Kim said.
Kim's dedication paid off in a big way. By 2007, his revenues grew exponentially and today, South Korea has more than 90 Smoothie King locations. Fueled by the impact that Smoothie King had on South Korea, Kim's passion for the brand grew. So much so, that by July 2012, he decided to buy the company from its New Orleans-based founder, Steve Kuhnau. Kim brought a vision to create 1,000 franchised and corporate Smoothie King locations globally by 2017. Now, with 780 locations worldwide, it's clear that Kim can deliver on his vision. After all, he eats, sleeps and breathes everything that Smoothie King represents—and that's the opportunity to change people's lives.
From the very beginning, Kim has always worn his passion for the brand on his sleeve. He has a genuine desire to help others, and by spreading Smoothie King's mission throughout the world, he truly believes he is doing just that. That's why his vision for Smoothie King is simple: to build an extraordinary purpose-driven brand that's an integral part of every health and fitness plan.
"Think about the other concepts out there that you see on every street corner. They're selling pizza, tacos and burgers. I would never ask my own children to eat these products every day. But then, I felt very comfortable with the idea of them having Smoothie King's products regularly," Kim said. "That's very important to me, and it's why I believe so strongly in this brand—you shouldn't be shameful of the products you're selling. You should be proud. Smoothie King was born to help people live a healthy lifestyle, and that's something I really am proud to share with the rest of the world."
As nutrition increasingly becomes an integral part in consumers' lives, Kim has made it his goal to better marry taste and nourishing ingredients to fulfill these growing needs. He points to the brand's innovative menu—Smoothie King introduced Greek Yogurt into its offerings; added a protein-packed plant-based vegan line; and even added a decadent Ghirardelli dark chocolate blend made with 100 percent cacao and only four grams of fat.
So far, the brand's world-wide praise is a good indicator that Kim and his team are doing something right—last year, customers voted Smoothie King the No. 1 brand in the Limited-Service Restaurant Beverage-Snack category in the 2016 edition of Nation's Restaurant News' Consumer Picks issue. To win the title, Smoothie King beat out brands like Krispy Kreme, Starbucks and Dunkin' Donuts.
Even still, Kim believes that this is just the beginning for Smoothie King. As the brand continues to target more growth and more territories, Kim's goal is to further spread Smoothie King's mission so it becomes a household name synonymous with great-tasting, nutritious smoothies. In the same way that people can name their favorite gym when talking about working out or a favorite brand when looking for running shoes, Kim wants Smoothie King to be top of mind when it comes to finding a quick and healthy option that people can feel good about.
"I think Smoothie King can set a new bar for the way we think about food. Our healthy and active lifestyle culture is something that people need right now, and I truly believe we can dominate the world in that category," Kim said. "What makes our brand so unique is that we are built with a strong team that really believes that the more stores we put out into the world, the more people we can reach and the more people we can inspire to lead a better life. At Smoothie King, we are proud to truly embody what we say with what we do."
How the Founder of Toppers Pizza Went From Stumbling Start to Industry Domination
Scott Gittrich can't remember the first pizza he delivered as a driver for Domino's Pizza in 1984, but he does remember that it was the beginning of a life-long love affair.
"At that moment, when I started the job, I remember thinking to myself, 'This is it. This is my gig. I'm going to be in the restaurant and pizza business,'" Gittrich recalls.
He's a man of his word. Gittrich and his wife skimped and saved as he worked his way up the Domino's ranks, often being forced to endure long periods of time without those basic luxuries we often take for granted—like a car or refrigerator. After saving up nearly $30,000, he walked to a bank, applied for a loan and took a deep breath. Those tough times had culminated into this single moment—Gittrich took a chance and opened his first Toppers Pizza in 1991 in Champaign, Illinois.
Gittrich was 21 then. Now, with a pizza chain of his own in 76 locations and counting, he hasn't lost an ounce of passion for the business. During the past 31 years, he's learned a thing or two about the good and the bad; what works and what doesn't work; and the difference between a mediocre business and one that truly shines without sacrifice. So, when Gittrich lays down some nuggets of wisdom, you listen. He's a guy who knows what he's talking about.
"Unless you're lying in bed with your eyes wide open, totally scared shitless, you're probably not doing it right."
This has been Gittrich's guiding rule for decades. You better believe him when he says that things weren't always easy during Toppers' most formative years, but it was the rough moments that became his fuel.
"Things were tough, and there were moments where I constantly worried about what I got myself into. Those were the days that we had zero financial margins for error, and we were always hovering right by business' death door," Gittrich said. "But at the same time, that's the thrilling part. Owning a business will always be anxiety-ridden. That's my driving force. It's why entrepreneurship works. Those moments when you're holding on for dear life turn into energy, they scare you and they motivate you."
Since then, Gittrich has had more rewarding, exciting and exhilarating moments than he can count. Very clearly, he remembers one instance in particular—a single day in 2005 that completely changed the trajectory of his business forever. It started out as a day like any other, filled with too many meetings, too many phone calls and too many interviews. He was meeting with and looking to hire an ad agency, and one man starting throwing very pointed questions his way.
"He started asking what our target demographic is, and I immediately answered that we have two: 18 to 34 year olds and 35 to 55 year olds. The man responded, 'So…basically everyone?' He then asked me to tap into my heart of hearts and tell him who I really thought our customer was. I knew the answer: millennials."
Admitting this out loud made Gittrich feel lousy. He thought the 20-something allure was a played-out niche. But the man he talked to that day knew better—Toppers was on to something big.
Then the guy told him this: "Think about it, this is a prized demographic. People pay millions of dollars to be relevant to 20-somethings. And you accidentally built this brand that resonates with people just because of who you are and how you've spoken. There's not a pizza place out there like that."
Everyone always jokes about having that "A-ha!" moment, but this event truly left a mark on Gittrich. In an industry filled with tough pizza competition, Gittrich had first set out to be just one percent better than the other guy—the Pizza Huts and Domino's of the world. But that day, he realized that his company had not gotten to where they are by simply being better in a prize fight. He had accidentally built this distinctive brand that's favored by a very important demographic just by being himself—and it was time to embrace that.
"That moment is exhilarating even today. It was an incredible lesson that if you remain true to yourself, things just organically embed themselves," Gittrich said. "You don't really see it happen, until you look back and there it is already staring you in the face. It was like 'Holy shit! This is huge! When did this happen! This really is going to work!'"
Toppers is a company that is what it is. And its people will act how they want to act. That rare authenticity is the lifeblood of Gittrich's company, and it has put them at the leading edge of the pizza world.
"If you watch us and Pizza Hut, one of the biggest companies in the food industry, you'll notice that they're playing not to lose. They're afraid, and they're only focused on achieving those next quarterly numbers. And here we are. We get to play with reckless abandon—like there's nothing to lose. We're fluid. We're just doing our thing. We're out there, hovering above the earth. It's a blast."
Why Dave Sobelman Doesn't Mind Getting His Hands Dirty at Sobelman's Pub & Grill
In a city built on beer, there are plenty of old pubs to choose from. But even so, Sobelmans Pub & Grill is near the head of the pack. This truly classic restaurant dates back to the day (1889, to be exact) when individual taverns were affiliated with breweries; in this case, it was a dispensary for what was once the best-selling beer in America: Schlitz, "The Beer that Made Milwaukee Famous." The historic tavern was later bought by Dave Sobelman in 1999. Today, his restaurant still serves plenty of beer, but the place is now an iconic destination choice for a completely different reason—Bloody Mary's and burgers.
Back when Sobelman opened the doors to his restaurant, nobody was doing what he was doing. It started with fresh-baked buns from a local bakery—why couldn't the standard cheeseburger come sandwiched between bread that's a far-cry from generic sesame seed buns? Things snowballed from there, and crafting the restaurant's menu became the chance to prove that they take burgers seriously. He introduced top-notch ingredients—Wisconsin cheeses, Nueske's bacon and butter-fried onions. And he made sure only cooks with the best skills were behind the grill. What Sobelman did was lift a simple hamburger from something that's good to something that's extraordinary—in other words, he created the better-burger segment from scratch long before it ever existed. In a meat-and-potatoes kind of town, it was a recipe for success.
"Before Sobelmans, nobody really took burgers seriously. When we opened, there were only three burger places in town—one was a custard place and the other two were diners. When we showed people that there was a better way to enjoy their burger, it was a huge novelty at the time," Sobelman said. "But eventually, people caught on, and other restaurants started boasting their own better-burgers. Which is why, today, it's so important to stake our claim—Sobelman's will always be the original. We single-handedly helped to change Milwaukee's restaurant scene."
But Sobelman believes his restaurant's appeal goes far beyond its food. Standing out in a sea of burger joints requires something that you can't whip up in the kitchen—passion.
That's why, there's a good chance you'll see Sobelman himself at his restaurant every single day. He's there from early in the morning until late in the evening, handling tasks like cleaning the floor and bussing dirty tables. He has an alarm set on his phone that goes off every hour—it serves as a reminder to check in on his staff to make sure everything's in order. And when it comes to taking time off, Sobelman is only away from his restaurant a few days throughout the entire year. This, Sobelman says, is what puts his business on top.
"As more and more restaurants started offering up their version of the better-burger, we realized it was less about food at Sobelman's. It's about going the extra mile in everything you do. We take the time to hand-select only the best celery hearts to put in our Bloody Mary's. I inspect every single basket of food before they hit the tables to make sure everything looks perfect for the customer. It's the little things—that attention to detail—that really makes the difference and helps your restaurant stand out," Sobelman said.
When Sobelman recently celebrated his 50th birthday, friends, family and loyal customers came from all over to wish him well on this milestone occasion. But instead of a fancy party, well-wishers found him doing what he is usually doing on a Friday night--making sure everything was running smoothly at one of the several Sobelmans locations found throughout Wisconsin. On this particular night, he was doing whatever was needed to ensure Sobelmans' newest franchised location was running at peak performance. This is just one example of many that showcases the hard work and dedication that Sobelman has for his restaurants and his franchisees.
Today, it's clear that Sobleman's unrelenting enthusiasm for his business and hands-on support system is paying off in a big way. Less than one year after opening up his business model to franchising, Sobelman welcomed his very first franchisees—Jimmy and Alison Dakolias, who opened a location in Waukesha. Today, that location is one of the busiest in the entire Sobelmans system. And that, Sobelman says, is what makes the hard work, the long days and the late nights all worth it.
"Sobelmans will always work harder than the other guy—that's something you won't find anywhere else," Sobelman added.